DENTAL CLEANING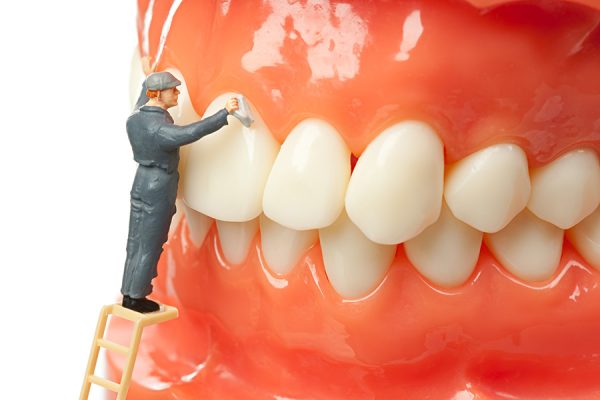 Ultrasonic cleaning at the dentist means you can get a painless tooth cleaning!
Ultrasound is an example of modern technology that creates a painless dental visit for patients. "Ultrasonography" is a technical term for using high frequency pulses to create vibrations. Dentists use ultrasound for use in their "ultrasonic cleaners" which are capable of vibrating small fragments of dirt, plaque or other unwanted material from the teeth.
When you do a dental cleansing, we remove plaque, tartar and discoloration on your teeth. Paste an accumulation of bacteria on the teeth, which easily deposits calcium from your saliva, and it is precisely this lime deposit that makes soft plaque for hard toothbrush. Paste and tartar are harmful to your teeth as it can cause everything from gingivitis and caries to the more severe dental parental disease. In other words, regular dental cleansing is the best prevention against teeth problems, while dental cleansing is an essential step towards healthy teeth all the time.
Three supplements for dental cleaning
The less your need is for dental cleansing, the better a condition is your teeth. Therefore, it is worth knowing what essential supplements to dental cleansing are found.
Food and drink leave leftovers on your teeth. These are the residues that form the plaque. The hazard of plaque is that it uses the sugar you eat and drink to form oxygen, which will break down your enamel. Therefore, it is important that you avoid large amounts of sugar and instead have healthy drinking and eating habits.
Thorough brushing is the easiest way to get rid of bacteria on the teeth, thus eliminating the foundation for plaque occurrence.
Dental floss is a central supplement to your toothbrush. By using dental floss, you get rid of all the bacteria that the toothbrush can not get near.